Over the years Holch has worked on a variety of other projects and logo designs. Below are just a few of these projects and links to their websites or contact information.
For 2020, Holch and Gilson (www.gilsonsnow.com) have teamed up to produce a line a Nantucket-centric snowboards and skis! Gilson is the fastest growing American snowboard and ski manufacturing company. All skis and boards and made in America to the highest quality and variety of rides: All Mountain, Freeride, Freestyle and Powder. Something great for every Nantucket Proud rider or skier.
For 2017, Nantucket Race Week is reviving the old Nantucket Regatta on the two days leading up to the annual Opera House Cup regatta in August. I was asked to design a new logo that reflects on the historic aspect of the old regatta. Visit www.nantucketcommunitysailing.org for info.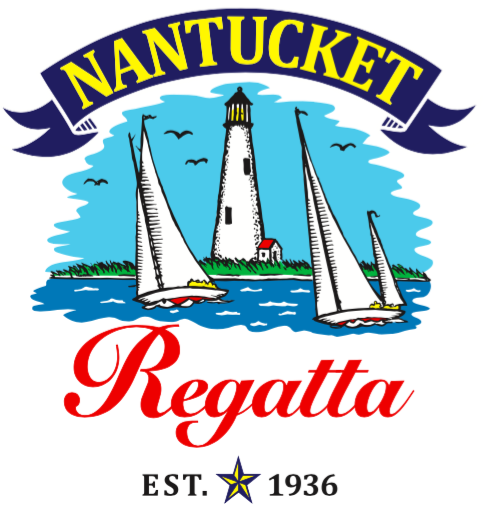 Fun project the winter of 2014 designing a large stain glass window for a client. final version will ll=ook someething like this.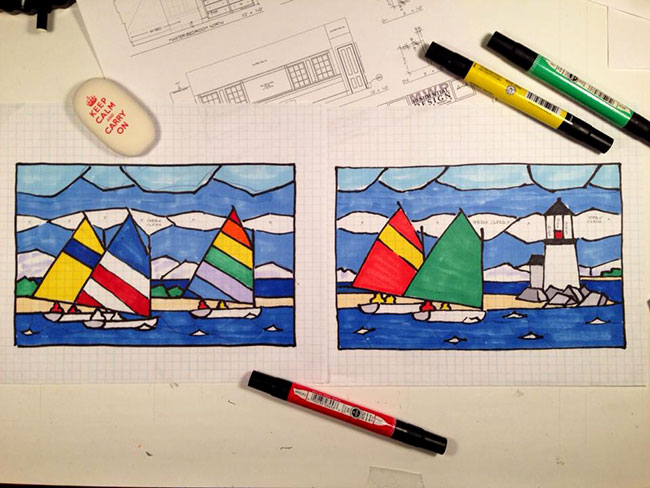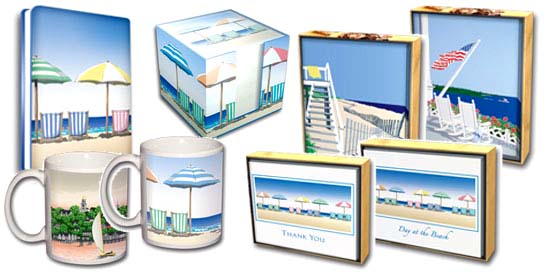 Holch has been working with a new company, Cottage Press, to develop a line of list pads, memo cubes, journals, mugs and boxed notes. The new items feature four of Holch's popular images; "Day at the Beach", "Grand Afternoon", Upstairs/Downstairs" and "Sunset Sail". Email eric.holch@verizon.net for info if you would like to purchase some items for your own use.
For wholesale purchases contact Missy Koke at sales@cottagepressgifts.com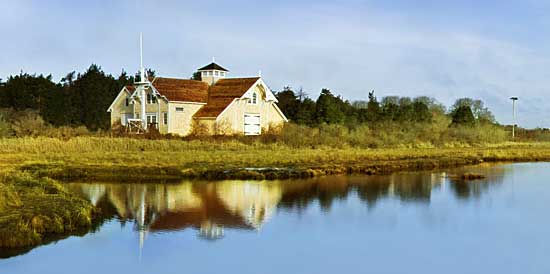 The Nantucket Shipwreck & Lifesaving Museum built a 3 million dollar addition during the winter of 2008 and updated their interpretive exhibits and artifacts. Holch chaired the Building Committee that oversaw this exciting project that tells the story of Nantucket's many famous shipwrecks and the brave lifesavers who risked their lives to save others. Open daily July – Oct.
Marblehead Greens, a new clothing line offered through F.L. Woods, hopes to successfully tie together two parts of Marblehead's nautical past – a chart shop that's been a town mainstay since 1938 and the green color that helped keep the town on the yachting map. The so-called "Marblehead Green" paint was developed by Sterns-McKay Manufacturing of Marblehead to prevent marine growth on the bottoms of yachts. while it was a fine anti-foulant, its color quickly led to its notoriety. www.marbleheadgreens.com

Holch has designed many custom ties for the famous fleet of Broads One Designs, in Norfolk England, The Phi Society, Opera House Cup Regatta, Hobart College, and Nantucket Cottage Hospital. Holch needs about 3 months lead time to do this if you are interested. Contact: eric.holch@verizon.net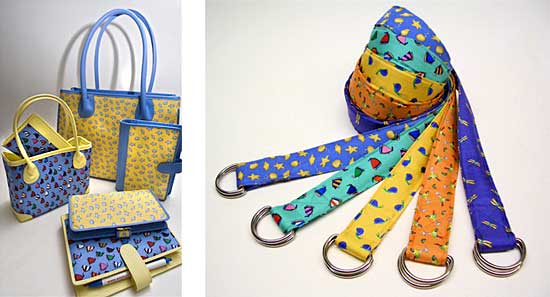 Alynn Neckwear has used many of Holch's designs for a line of women's accessories. Very popular for a summer season, they quickly sold out.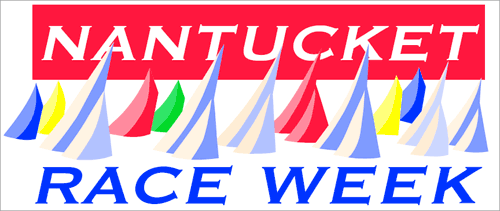 Nantucket Race Week, started by Nantucket Community Sailing, has over 1000 sailors of all ages competing in dozens of races from Optimist prams through classic wooden yachts. It culminates with the Opera House Cup, the largest wooden boat regatta on the east coast. www.nantucketsailing.com
Mettowee River Rod company makes custom fly rods for fresh and salt water. To order a custom rod, e-mail Tim Thompson in Dorset, VT. mettowee@hotmail.com
Nantucket Community Sailing started in the mid 1990's to teach the island's children how to sail. Now it has over 100 boats and programs for all ages, including the Nantucket High School Sailing Team, the Opera House Cup and Nantucket Race Week. www.nantucketsailing.com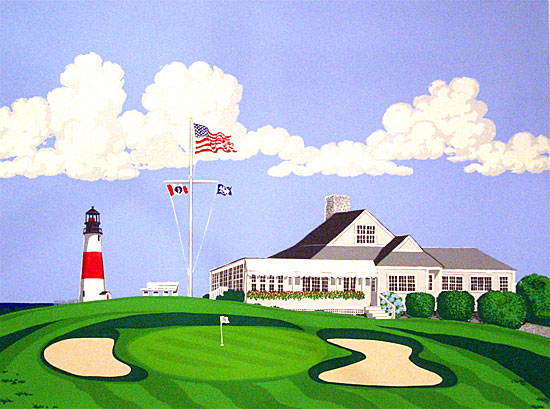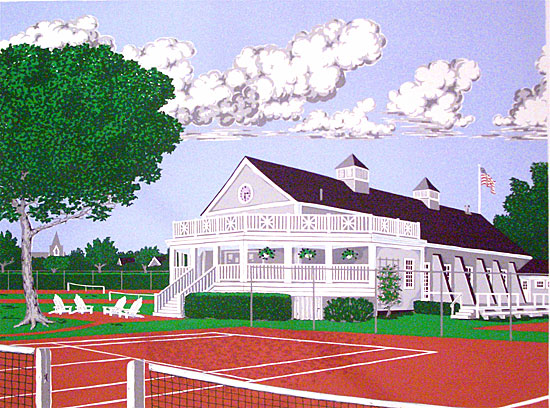 Both the Sankaty Head Golf Club and the Sconset Casino commissioned Holch to create limited edition prints to celebrate their centennials. Holch has also done special commission editions for the Nantucket Yacht Club, The Grand Hotel on Mackinaw Island and art galleries in Bermuda, Woodstock VT, Marblehead and Martha's Vineyard.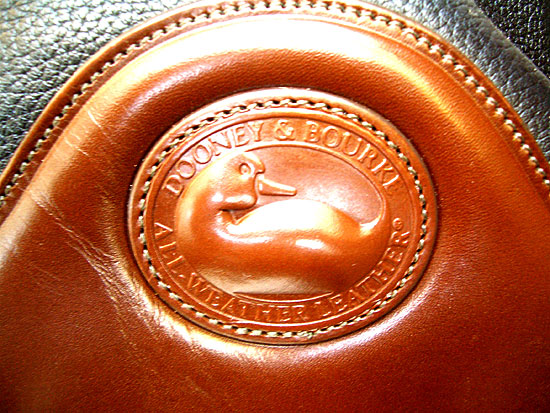 Dooney & Bourke was a client of Holch's back in his advertising days. "All-Weather Leather" was created to brand Dooney & Bourke's new line of weather resistant handbags back in the 1980's, but adaptations of the logo still is in use today. www.dooney.com